Tags
Communication, Couples, Dating, Intimacy, Love, Marriage, Music, OneGentlemansPerspective, Personal, Reflection, Relationships, Romance, Thoughts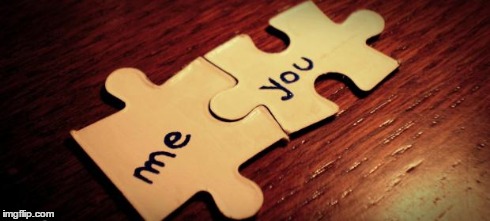 Whenever I listen to R&B music, the energy that I experience through artists from previous generations like The Dells, Donny Hathaway, Harold Melvin & The Bluenotes, The Stylistics and L.T.D., is few and far between in today's R&B genre. 
Whenever the artists before my generation would sing songs about being in love, or possibly losing love, I take the ride with them as if I too were falling in and out of love. The emotions they poured into each song makes you appreciate the love you have, or miss the love you once experienced.
There are a number of songs, which brings to mind the relationship I share with my wife, and what it would feel like to have it ripped from my grasp.
One song delivers this awareness again and again. That song for me is by Harold Melvin & The Bluenotes, titled I Miss You.
It should go without saying how much I love my wife, because when you have a past like mine, appreciation is a word that you clutch tightly as if it were brutally cold outside, and you were trying to warm your hands by holding them inward.
If I were to be in the same position as lead singer Teddy Pendergrass, where I had to write a letter to express how much I miss my wife, it would go something like this…
---
Mahal ko,
I remember one of the times you mentioned falling in love with me, all over again. It was on a Wednesday, three years ago on August 17. I remember because after we ended the evening out, I wrote it down in my phone and stored it as an annual reminder.
Each year during its arrival, there is no need to alert you of its commemoration, because it is a day that I choose to honor solo. In other words, it is a day of reflection for me. Each year it reminds me just how far I have come as an individual.
Each year it reminds me how the sound of your voice whispering the words, I'm falling in love with you all over again, causes me never to take you for granted.
You know how precious I consider tears, but as a young man now absent of his very essence, I am writing this letter to you, which is completely void of pride and ego.
As I am sitting in this empty room and surrounded by memories of you across every inch—I have no idea what to think, how to breathe…I am barely piecing together the right things to say because for the past five days, six hours, ten minutes and six seconds, I am crying out is if my soul is in pain.
I know I have to stop crying, but it is not the darkness of this house that appears gloomy…it is the reality of your absence from my future. I have not eaten, turned on the television, answered phone calls or slept peacefully through the night, since I last saw your face.
They say a life worth living, is a life spent in the presence of someone you love, so this is perhaps what dying alone feels like.
They also say that time flies when you are having fun, so it makes sense when you lose your reason for smiling, your very reason for getting up each day…that each second feels like an hour. It has only been six days since you went away, but your departure feels like months.
I can hear it even now…
I am falling in love all over again.
You probably do not remember the day as much as I do, and it is funny because a piece of me wants to forget it happened, but the other part never wants to forget.
I am not even sure how I can forget this memory, because you already know I do not drink. How can a man who does not drink, subside or drown his loneliness away?
I can barely see the words my pen is tracing right now, but I am hoping the energy of me wishing for your return will transfer exactly what I am thinking, and what I believe in my heart.
As dark as this room appears, I can still trace the outline of your face, the arch of your lips and the way your hair always seems to lay on your face. As I am reaching out into the distance, I suddenly get a whiff of your fragrance and the tears seem to flow with a greater intensity.
I was unaware that I could love someone this much. I was naive that someone my age could cry this much. It seems I was truly oblivious, to just how much you could miss someone.
When you refuse to show appreciation, you have no one to blame but yourself upon the departure. For that, I want to apologize. I just want you to know how much I miss you.
Sincerely,
A Lost Husband
---
Whenever I listen to music from previous generations, it reminds me just how much the music from my generation and those following, seem lacking in that thing which connects you emotionally to the artist and song.
I tried to embody that thing, while writing this message to my wife, as if I were an artist reaching out to a love I somehow lost.
However, this is my perspective. Do you notice a change in the emotion of songs today, in comparison to those from previous decades?